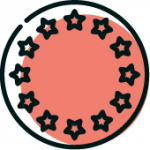 European Project
FT ALLIANCE MISSION
FTalliance is a 3-year academia-industries partnership aimed to facilitate the exchange, flow of knowledge and co-creation within the Fashion-Tech sector to boost students' employability and innovation potential. The objectives of the project will be achieved through a series of knowledge exchange activities aimed at fine tuning a multidisciplinary Fashion-Tech curriculum integrating fashion, design and engineering with industry relevant challenges through open innovation and project-based learning methodologies.
In addition, the project is aimed at designing and piloting innovative mentoring formats for students and at developing Fashion-Tech Contest and Residency to co-create new opportunities and foster a portfolio of innovative concepts and products prototypes.
The consortium comprises
12 partners and 1 associate
from 6 Programme Countries
5
Fashion, design,
engineering HEIs
1
Leading large fashion
and apparel enterprises
5
SMEs representing
the Fashion-Tech ecosystem
1
Research Technology
Organisation
1
Associate
Large Enterprise
Over the next three years, the Consortium will deliver a series of knowledge exchange activities between partners to co-create innovation in the Fashion- Tech sector, and a series of educational activities, from designing and piloting innovative mentoring formats for students to the development of a Fashion Tech Residency, embedding young talents in the companies' innovation activities.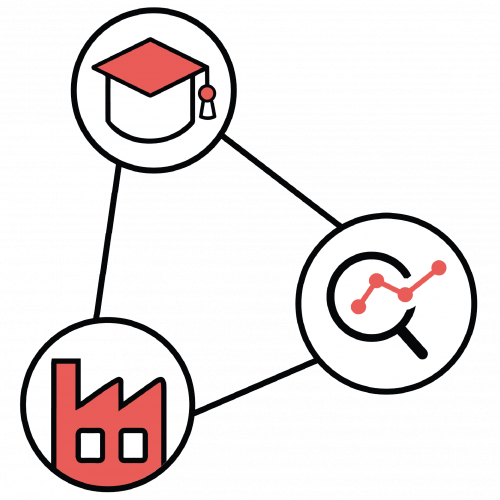 It consists of a series of interactive workshops, aimed at fostering the knowledge exchange between HEls and companies, in order to evaluate the state of the art of current Fashion-Tech curricula, employability profiles within European HEIs in relation to industry relevance and build Fashion- Tech job profiles.
Educational experiences aimed to satisfy the expected level of expertise to access the Fashion-Tech sector. The learning modules will be tested through a series of 3 workshops with students and lecturers from the partners including industry professionals, focusing on smart-textile, wearable and digital manufacturing.
The programme will last 6 months with the aim of co-creating opportunities between students and companies through a contest. The purpose is to generate innovation through a multidisciplinary exchange between the creativity of young international talents and the know-how, tools and prototyping facilities of the host company.